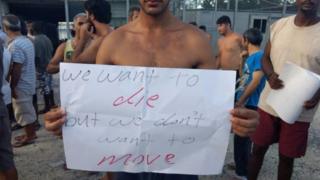 Manus Island asylum seekers and refugees have shared their fears as they expect to be forced to leave the detention camp.
A Papua New Guinea court has ruled against restoring basic services to refugees staying on the site of the centre, once run by Australia but now closed.
While a number of men have moved to three transit centres, at least 400 others remain at the Manus Island camp, which has had its electricity, running water and food cut off.
The men are understood to have been given a deadline of Monday to leave.
The BBC spoke to two of the refugees currently at the detention centre site to understand how they feel ahead of the deadline.
'We don't know what will happen'
Walid Zazai has been detained on Manus Island for more than four years.
"So many people are scared," he told the BBC. "We don't know what will happen tomorrow.
"I feel so scared. I don't know when they will come, maybe early in the morning, we don't know.
"They took away our fences. People aren't sleeping at night – we take turns sleeping to look-out while others sleep for one or two hours.
"We don't know what will happen."
Australia has detained asylum seekers who arrive by boat in detention camps on Manus Island and Nauru, a small Pacific nation.
The government has consistently ruled out allowing the men into Australia, arguing it would prompt further human trafficking and lead to deaths at sea.
The UN's refugee agency said on 1 November that some of the new sites were not ready to live in, while Human Rights Watch has warned that refugees face "unchecked violence" from local people.
"We had an experience in the past when we were visiting the town where many of us were beaten," said Zazai. "Many of us were robbed.
"In the last few months we found two of our friends hanged. The police will not investigate it, they say they hanged themselves.
"But why would they hang themselves? It makes no sense."
'We want freedom'
Abdul Aziz Adam is a refugee from Sudan. He told the BBC that he was "50%" certain that the Papua New Guinea authorities would "storm the compound" on Monday.
"They say in their statement they are not going to use force," said the 24-year-old. "But two hours later they came into our compound and they said on a microphone that they are going to use force.
"We are trying to do the best to protect ourselves. Everyone feels scared and terrified [and] are really, really worried about what is going to happen tomorrow.
"Our safety is in danger."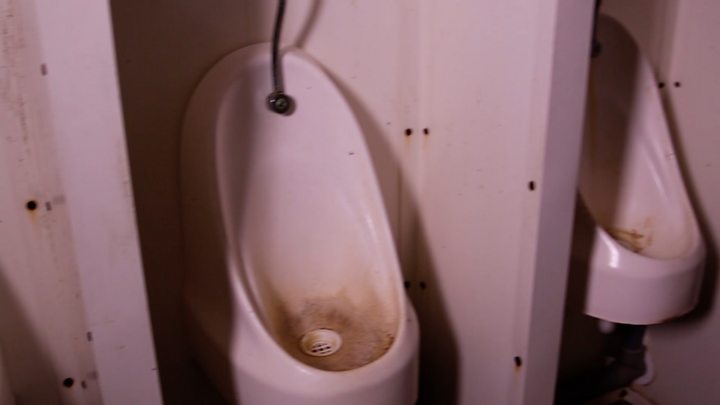 The UN's refugee agency warned in October that Australia was risking a "humanitarian emergency" by closing the detention centre. Abdul said he wanted "the international community to know what has been happening inside this centre".
"It's been 12 days, we are living in hell," he said. "There is no water to drink, no food to eat and no electricity. We want freedom.
"It has been four-and-a-half years we have been kept here by Australian authority as hostages, tortured… and abused.
"Tomorrow they are going to use force to drag us out of here.
"Only God knows what will happen tomorrow."
By Tom Gerken, UGC and Social News