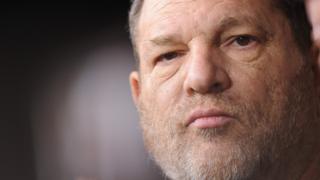 The New York Times and New Yorker magazine have won a joint Pulitzer for their reporting on sexual harassment allegations in Hollywood.
The reports sparked the #MeToo movement, a broad pushback against sexual harassment in many industries.
The New York Times also shared a second prize with The Washington Post for coverage on Russia's alleged meddling in the 2016 US presidential election.
Pulitzers are the most prestigious honour in American journalism.