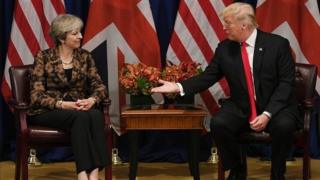 Donald Trump has cancelled a planned visit to the UK in February, where he had been expected to open a new $1bn (£738m) US embassy in London.
In a tweet, the US president said he was not a "big fan" of the new embassy – which is moving from Mayfair to south London – saying it was a "bad deal".
The old site was sold by Barack Obama's administration for "peanuts", he added.
The trip was not the full state visit offered by Theresa May, for which no date has yet been set.
Mr Trump accepted the Queen's invitation for an official state visit when the PM met him last year.
Downing Street declined to comment on Mr Trump's cancellation of February's working trip to the UK.
The US embassy move was confirmed in October 2008, when President George W Bush was still in the White House.
However, Mr Trump blamed Barack Obama's administration for selling "perhaps the best located and finest embassy in London for peanuts".
He said the new building in Vauxhall, south London, was in an "off location", adding: "Wanted me to cut ribbon-NO!"
The ceremony may instead be hosted by US Secretary of State Rex Tillerson.
The BBC understands that No 10 is considering options for a state visit later in the year, with plans for Mr Trump to have lunch with the Queen at Buckingham Palace.
But no firm date for a state visit had ever been agreed, nor had the White House "nailed down the details of the trip", says BBC diplomatic correspondent James Landale.
Woody Johnson, the US ambassador to the UK, last month told the BBC he "absolutely" expected Mr Trump to visit Britain in 2018.
The latest development follows reports that Mr Trump wanted to delay a potential visit amid concerns about large-scale protests.
During the Queen's Speech at the State Opening of Parliament last summer, there was no mention of a visit – although a Downing Street spokesman said an invitation had been "extended and accepted".
Mrs May was the first foreign leader to meet Mr Trump after his inauguration when she visited the Oval Office in January 2017.
Typically during state visits, the government, the visiting government and the royal household agree on a detailed schedule where the Queen acts as the official host.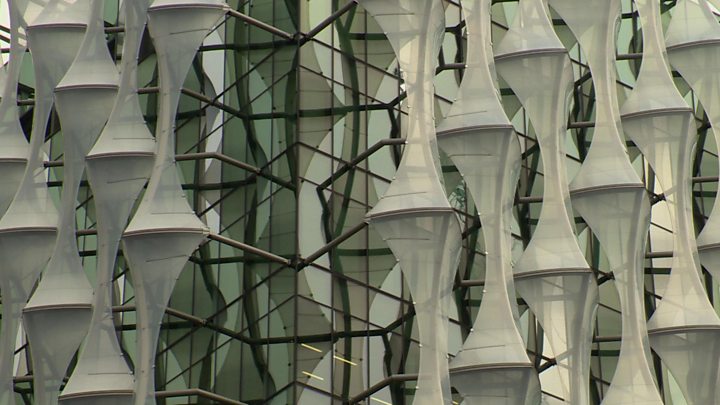 The cancellation comes after recent policy disagreements between the US and UK – including Mr Trump's move to recognise Jerusalem as Israel's capital.
Mrs May said she disagreed with that US decision, which she deemed "unhelpful in terms of prospects for peace in the region".
And in November, Mr Trump clashed with Mrs May after she said it was "wrong" for the US president to share videos posted by the far-right group Britain First.
Mrs May more recently discussed Brexit and events in the Middle East in a pre-Christmas phone call with Mr Trump.